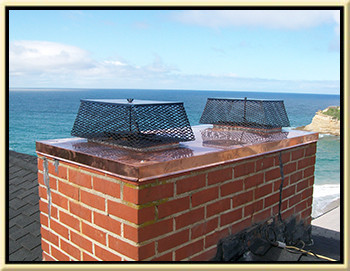 South County Roofing is your local Laguna Beach Roofing Contractor providing roofing, roof repair, roof tune ups for Laguna Beach, Monarch Beach, Emerald Bay, Ritz Cove.




Licensed Laguna Beach Roofing Contractor

South County Roofing is a licensed and insured roofing contractor serving Laguna Beach. We perform roof leak detections in order to find and fix that hard to repair roof leak for once and for all. We only do roof repairs and there for we do specialize in them. We can professionally inspect your roof and we do roof inspections for home owners and potential new home buyers all the time. We only work in Orange County so we are always in your area and this really helps when trying to schedule us to come out to your home.

South County Roofing is completely licensed, insured, and we have the experience needed to help with all your roofing and roof repair needs. We have been licensed with the original owner since 1997. We are a small but specialized roofing company focused on offering only roof repair services. We do not do re-roofs. We specialize in roof leak detections, doing roof tune ups, and performing professional roof inspections.

If your roof is leaking or if you think your roof may be damaged in any way you should give us a call. You will only get an honest assessment about your roof. We will never hard sell roofing options you don't need. We have an easy honest approach to maintaining your roof that is both affordable and thorough.

If you have a concrete or Spanish tile roof you should give us a call and have it looked it. Tile roofs can last a very long time but, they do have some required maintenance that should be at least once or twice during the life of the roof. Necessary tile roof maintenance done properly will only need to be done every five or ten years. You do not need someone going up on your roof to inspect it every year.

Some of the typical roof repair and maintenance work we so are replacing cracked or broken roofing tiles, fixing roofing tiles that have slipped out of place or been displace because of high winds. We offer the best roof leak detection services you will come across. We will not only fix your leak but if you tile roof leaks we will find the leak source and make sure it is properly repaired. We warranty our tile roof repairs longer than anyone other roofer here in Orange County.

We do one job at a time and we finish each job before starting another. We never start jobs and leave them before they are finished. We show up every day until the job is job and only then do we move on to the next job.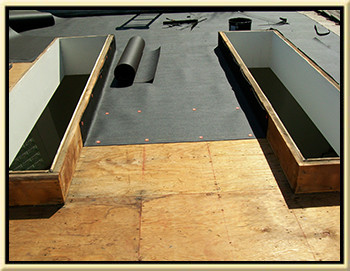 Laguna Beach Roof Inspection
The roof inspection service is done by me (the guy in the pictures) myself. Having someone with over 25 years of hands on experience with actual roof repair and inspecting knowledge is a big plus for you. My employees are some of the best I have seen and they are not knowledgable enogh to do a "Professional Roof Inspection". Roof inspections are a very different from standard roofing practices.
Laguna Beach Roof Repair
Our core staff has been here 10+ years. Everybody speaks perfect English. We understand it is important everyone can understand each other. The combination of quality people and time tested repair techniques allows South County Roofing to offer you 100% money back guarantee on any roof leak not solved as contracted.
If you hire South County Roofing to repair, inspect, or tune up your roof you are guaranteed the job will be clean, the workmanship will be excellent, and the roofing materials used will be of the highest quality.